HP Instant Ink is an ink subscription service from HP. The program works like many other popular monthly subscription services, but there are some important things to know before signing up.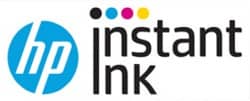 Frequently Asked Questions
How does HP Instant Ink work?
HP Instant Ink is page-based, not cartridge-based. Choose a plan based on the number of pages you want to print each month. Your monthly fee allows you to use our subscription cartridges to print your plan pages and includes ink or toner, shipping, and recycling.
HP Instant Ink is flexible. You can carry unused pages month after month (the number of pages you can accumulate varies by plan) or if you print more, you can automatically purchase sets of 10 to 50 pages for $ 1.00 (pages per set vary by package). Your plan can be changed at any time to meet your printing needs.
Where can I get HP Instant Ink?
HP Instant Ink is available to residents of the United States, Puerto Rico, Alaska, Hawaii, Canada, most European countries, Australia, and New Zealand.
We currently regret that we are unable to register clients who reside in areas other than Puerto Rico or with an APO / FPO / DPO address.
Do I receive cartridges every month?
No, the cartridges are not shipped monthly. You will not receive the cartridges until the printer tells us that it needs them, depending on the ink or toner used.
We ship HP Instant Ink cartridges on subscription after initial registration, and additional replacement cartridges are shipped as needed, not monthly.
When does billing start and how does it work?
For customers who sign up for a free trial or during printer setup:
Service begins the day you sign up. It's a great way to keep track of your page count after signing up to make sure you're on the correct page schedule before your free trial ends. The first billing cycle ends approximately 30 days after registration.
Will the modification or cancellation of my plan take effect immediately?
Yes, you can cancel your printing program or change your plans at any time. To change your plan or cancel your service, log in to hpinstantink.com/users/signin.